Adventure Cat Sailing Charters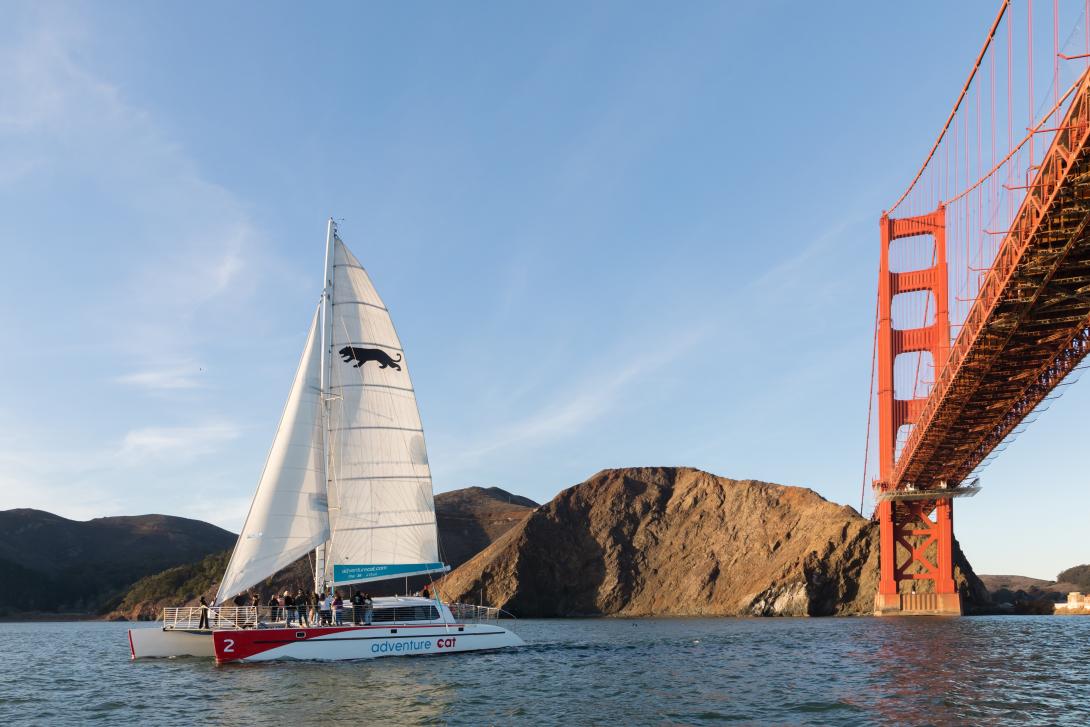 Sail with us and experience the beauty of San Francisco right from the water. Our spacious catamarans take guests on a stable, safe ride combining the exhilaration of fresh air and waves on our deck with the protection and outstanding views from our covered cabin. We sail around Alcatraz Island, directly underneath the Golden Gate Bridge, and head back admiring the city's famed skyline. Whether you're looking for something the whole family can enjoy or a romantic evening out for two, your sail on Adventure Cat is sure to be a memorable highlight. Bring your camera – these views are too good to miss!
To learn more about this business view their Legacy Business Registry application .
Adventure Cat Sailing Charters
An incredible sailing experience in San Francisco
Pier 39, Dock J
San Francisco CA 94133
Added to Registry
July 24, 2023
(800) 498-4228