Armstrong Carpet and Linoleum Company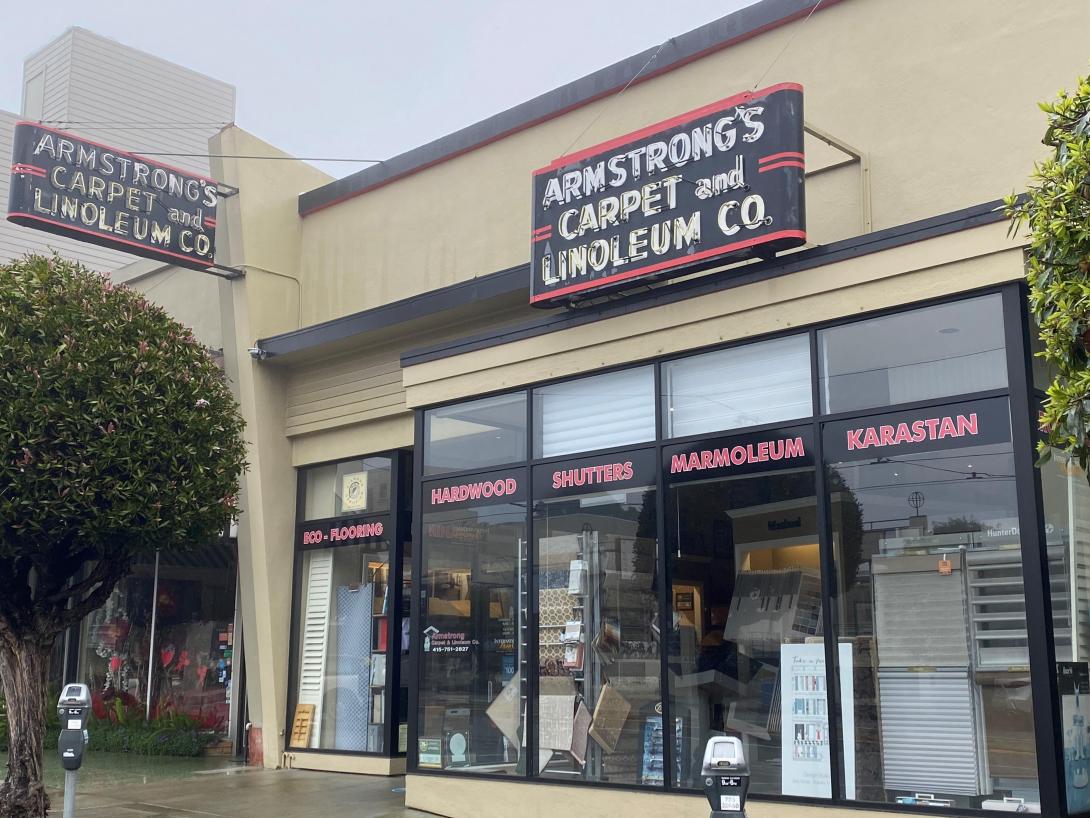 Armstrong Carpet and Linoleum Company, established in 1946, offers an expansive selection of floor coverings produced by United States manufacturers. Whether you are searching for carpet, area rugs, vinyl, linoleum, tile, laminate, hardwoods, bamboo, or cork; our experienced sales staff is here to assist you in your selection process. We offer installation services by our experienced installers who take pride in their quality of workmanship. Armstrong Carpet and Linoleum also offers a complete line of window treatments by Hunter Douglas to complement your new flooring. Owner Liam Caldwell grew up 15 blocks from the shop and started working here when he was a junior at Lincoln High School, taking Muni from school to the store. Liam and the Armstrong team look forward to working with you.
To learn more about this business view their Legacy Business Registry application .
Armstrong Carpet and Linoleum Company
Luxury flooring
369 West Portal Ave.
San Francisco CA 94127
Type
Home Furnishings and Improvement
Added to Registry
February 25, 2019
(415) 751-2827