Small Frys Children's Store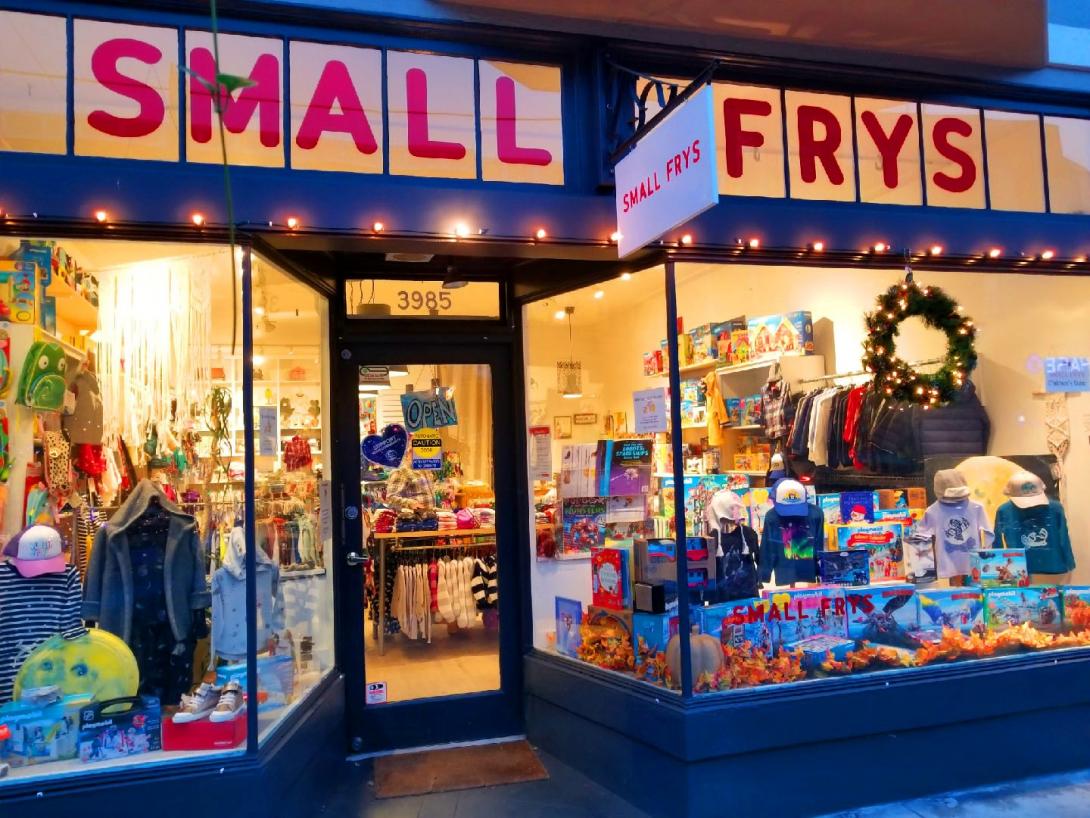 Small Frys Children's Store is the oldest and longest running children's clothing store in family-friendly Noe Valley. Since 1984, we have been outfitting the babies and kids of San Francisco with wonderful clothing and accessories. We carry a variety of California brands and a carefully curated collection of international brands for babies and children. The store features sizes from preemie to kids size 10, and we stock the most sought after items on new parent shower registries.
To learn more about this business view their Legacy Business Registry application .
Small Frys Children's Store
Outfitting babies and kids
3985 24th St.
San Francisco CA 94114
Added to Registry
April 25, 2022
(415) 648-3954