Haight and Fillmore Whole Foods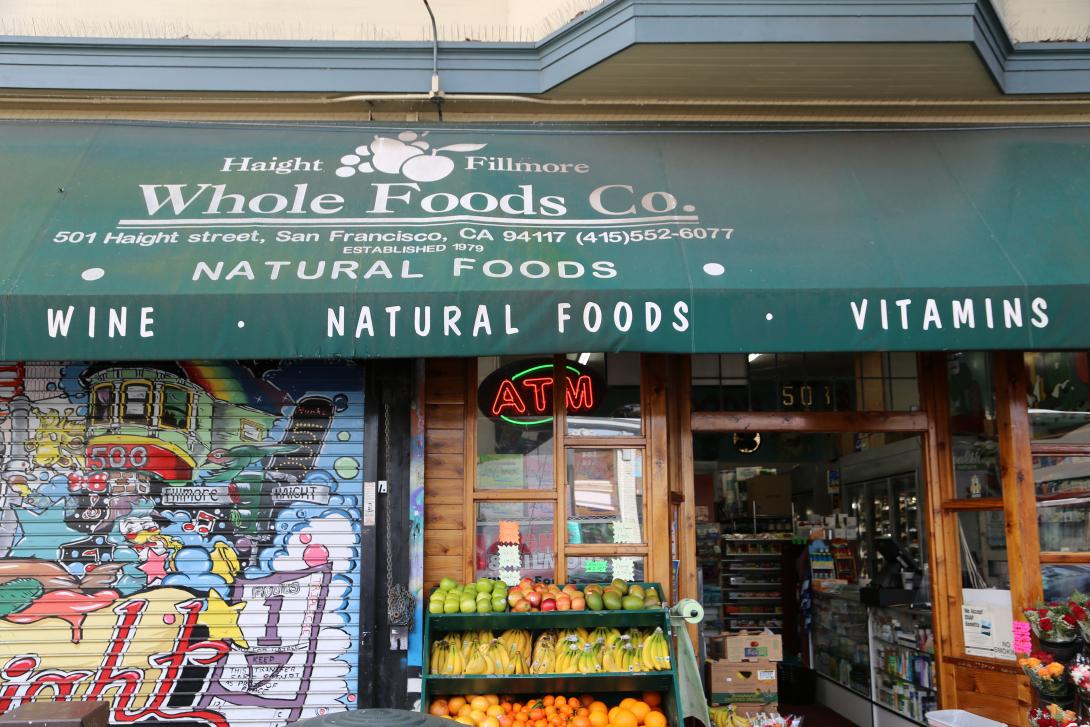 When Haight and Fillmore Whole Foods opened in 1978, it was a much-needed healthy food oasis in the Lower Haight neighborhood that only contained bars, liquor stores, and tobacco shops. The community quickly embraced the store, which is still the only full service grocery store serving the area. Open 365 days a year, Haight and Fillmore won a significant legal battle against the later-established Whole Foods franchise for use of its "Whole Foods" name. Haight and Fillmore Whole Foods, the "Original Whole Foods," has been family-owned by the Nazzal and Askandafi families for over three decades.
To learn more about this business view their Legacy Business Registry application .
Haight and Fillmore Whole Foods
Family-owned & operated
501 Haight St.
San Francisco CA 94117
Type
Grocery Store / Delicatessen
Added to Registry
September 10, 2018
(415) 552-6077