Couture Designer European Clothing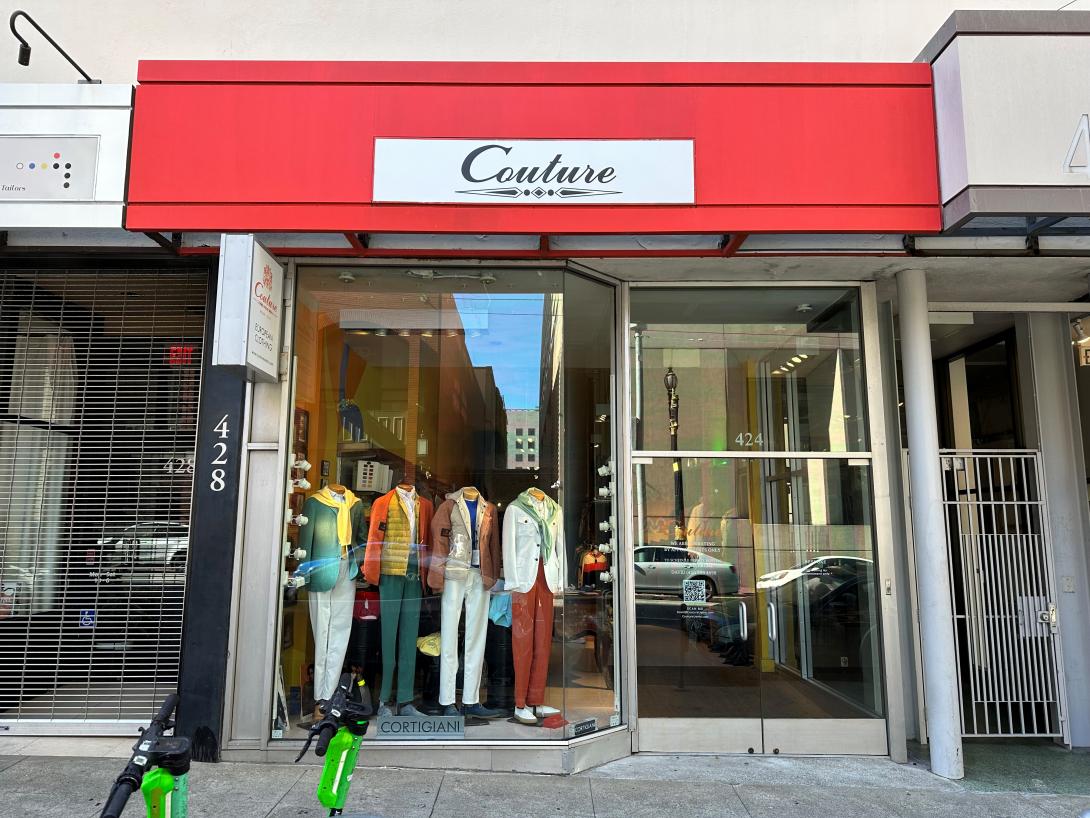 We believe some men want more than brands that impress, and more than clothes that look good. They want clothes that express who they are. They don't want to wear someone else's style. They want to discover their own. So when we say we are dedicated to exceptional, personalized service, we don't mean helping you buy something. You see the real distinctiveness of Couture doesn't happen here in the store. It happens in the closets and suitcases of our clients. They transform from an accumulation of past purchases to a curated portfolio. Imagine everything in your wardrobe having a purpose and expressing a part of you. Each one inviting you to embark on a new adventure and celebrate a new accomplishment. Welcome to the world of Couture. We don't cover you, we fit you.
To learn more about this business view their Legacy Business Registry application .
Couture Designer European Clothing
Men's clothing
424 Sutter St.
San Francisco CA 94108
Added to Registry
January 14, 2019
(415) 509-4698