Sam's Grill and Seafood Restaurant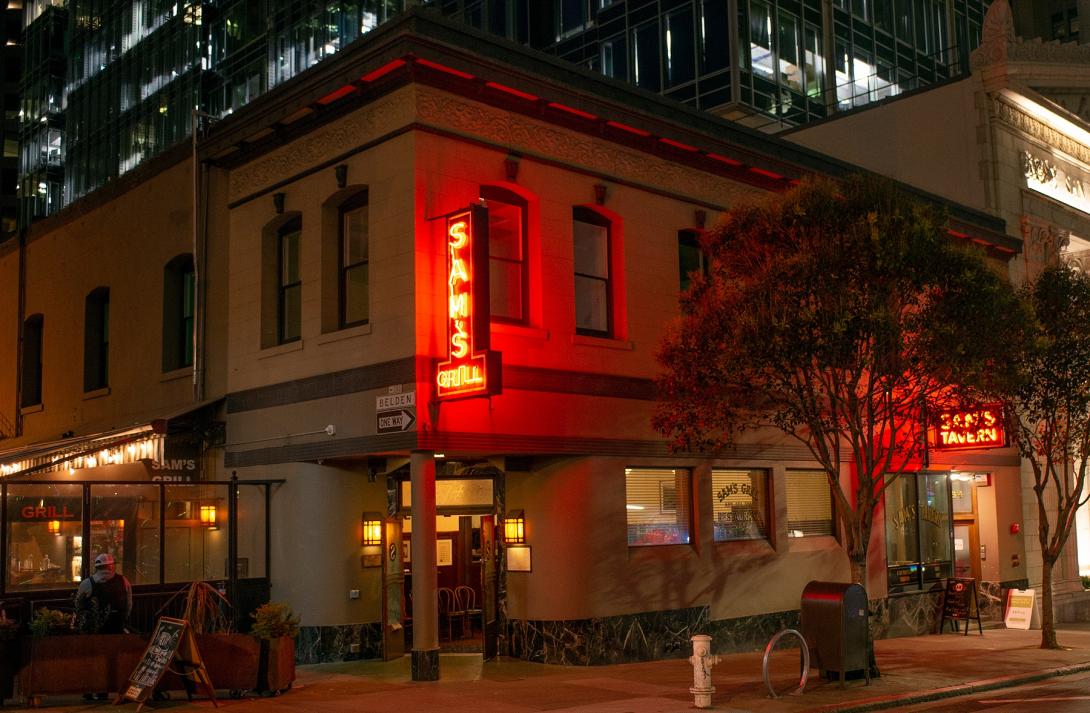 Sam's Grill is a San Francisco institution serving classic seafood-focused American cuisine and cocktails. Located in the Financial District, we have been operating since 1867 and are one of San Francisco's oldest restaurants. The open dining room, private booths, and adjoining Sam's Tavern welcome guests with white tablecloths, dark wood, and a tuxedoed wait-staff - upholding a long-standing tradition of memorable San Francisco restaurants and a unique spot in the hearts of our loyal guests.
To learn more about this business view their Legacy Business Registry application .
Sam's Grill and Seafood Restaurant
Seafood
374 Bush St.
San Francisco CA 94104
Added to Registry
November 28, 2016
(415) 421-0594