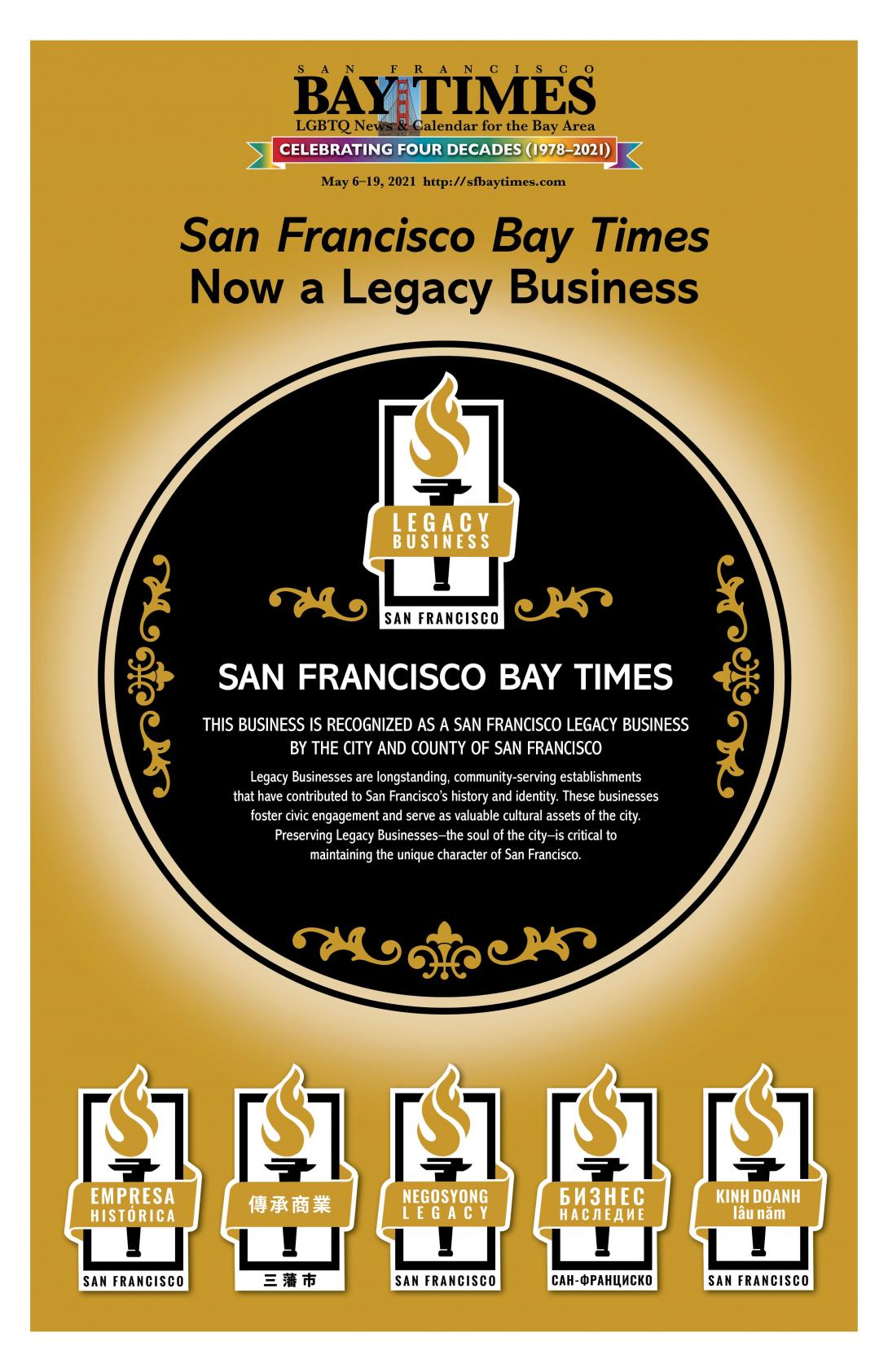 The San Francisco Bay Times is one of the largest and oldest LGBTQ newspaper in San Francisco that is now, and always has been, 100 percent LGBT funded and owned. We provide news and information of interest to the gay, lesbian, bisexual, and transgender community in the San Francisco Bay Area. The Bay Times was the first SF paper to be published by both gays and lesbians working jointly and equally together. We are proud of our heritage of fostering unity in our community. Since mid-2011, the paper has been co-published and co-edited by Dr. Betty L. Sullivan and Jennifer L. Viegas.
The daily business operations of San Francisco Bay Times are conducted through a "virtual office." The business location on the map is the mailing address at Mail Access in the Castro neighborhood.
To learn more about this business view their Legacy Business Registry application .
San Francisco Bay Times
LGBTQ+ newspaper
2261 Market St., #309
San Francisco CA 94114
Established
February 14, 1978
Added to Registry
April 26, 2021
(415) 601-2113