Pier 23 Cafe Restaurant & Bar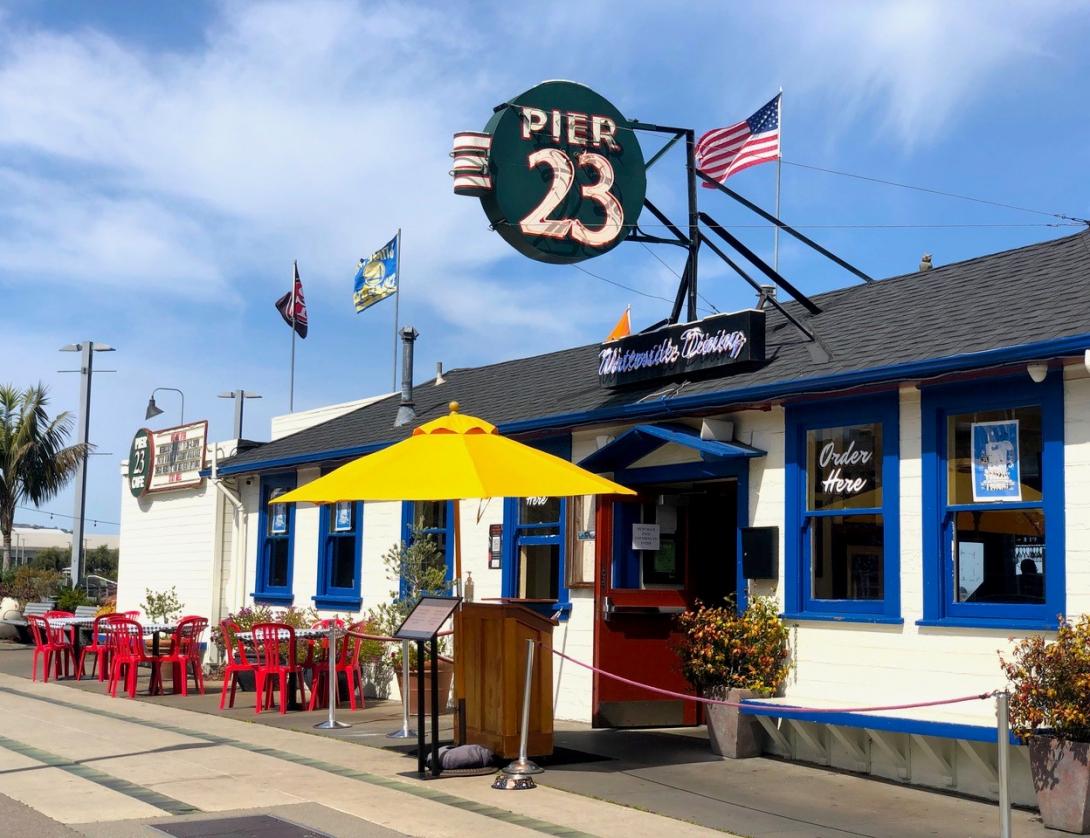 Pier 23 Cafe Restaurant & Bar attracts locals and tourists worldwide. Family owned and operated since 1986, we're famous for the expansive waterfront patio and beloved for our fresh local seafood, strong cocktails, and live music. Pier 23 Cafe is a tried and true establishment that captures the essence of the city and its waterfront history in food, service, and picturesque waterside setting. It's a thread in the fabric of San Francisco that's lasted generations, where many treasured memories have been made.
To learn more about this business view their Legacy Business Registry application .
Pier 23 Cafe Restaurant & Bar
Seafood
Pier 23 The Embarcadero
San Francisco CA 94111
Added to Registry
August 22, 2016
(415) 362-5125