Artisans of San Francisco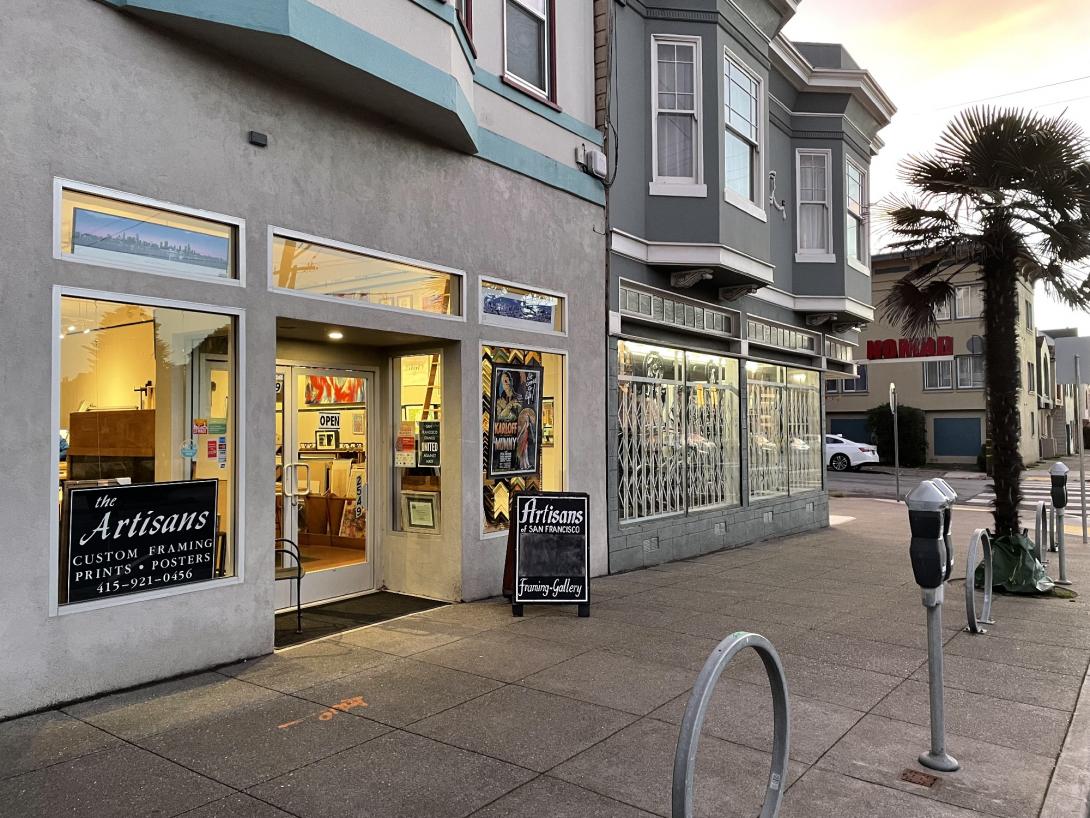 The Artisans is a custom picture framing shop owned and operated by artists. We specialize in excellent service by providing creative designs while maintaining great attention to detail and the needs of our customers. We draw from our unique and varied artistic backgrounds to help customers select the best designs for their artwork. Our shop has also become a space for local artists to gather and have an opportunity to share their work.
To learn more about this business view their Legacy Business Registry application .
Artisans of San Francisco
Art framing
4310 California St.
San Francisco CA 94118
Added to Registry
December 12, 2022
(415) 921-0456