Escape From New York Pizza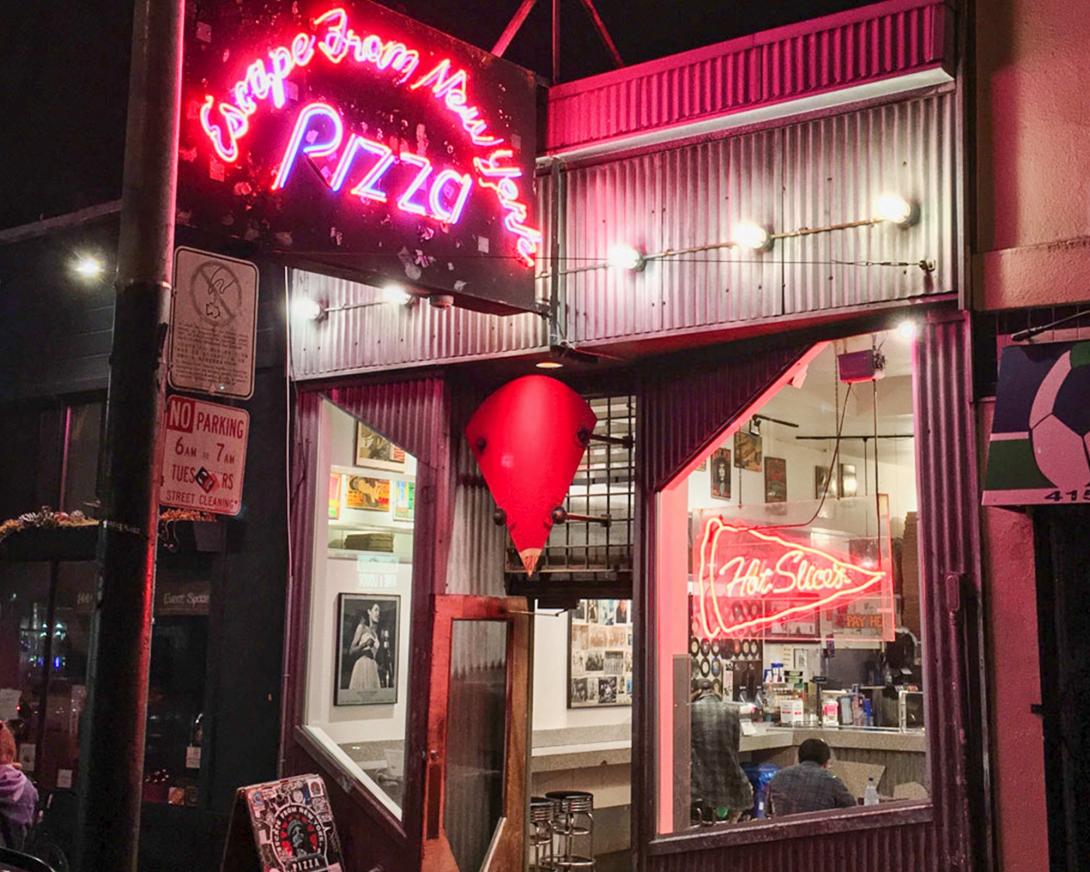 We are an iconic San Francisco pizzeria known for our hand-tossed pies and hot slices. We opened our Haight Street location in 1986, hoping to replicate the pizza-by-the-slice places we grew up with in New York City. At night, our neon sign shines like a beacon in the fog. Like all old school San Franciscans, we have weathered many changes but we've always been there with delicious New York style pizza and spot-on delivery.
To learn more about this business view their Legacy Business Registry application .
Escape From New York Pizza
Slices
1737 Haight St.
San Francisco CA 94117
Established
January 1, 1986
Added to Registry
October 24, 2016
(415) 668-5577