Great American Music Hall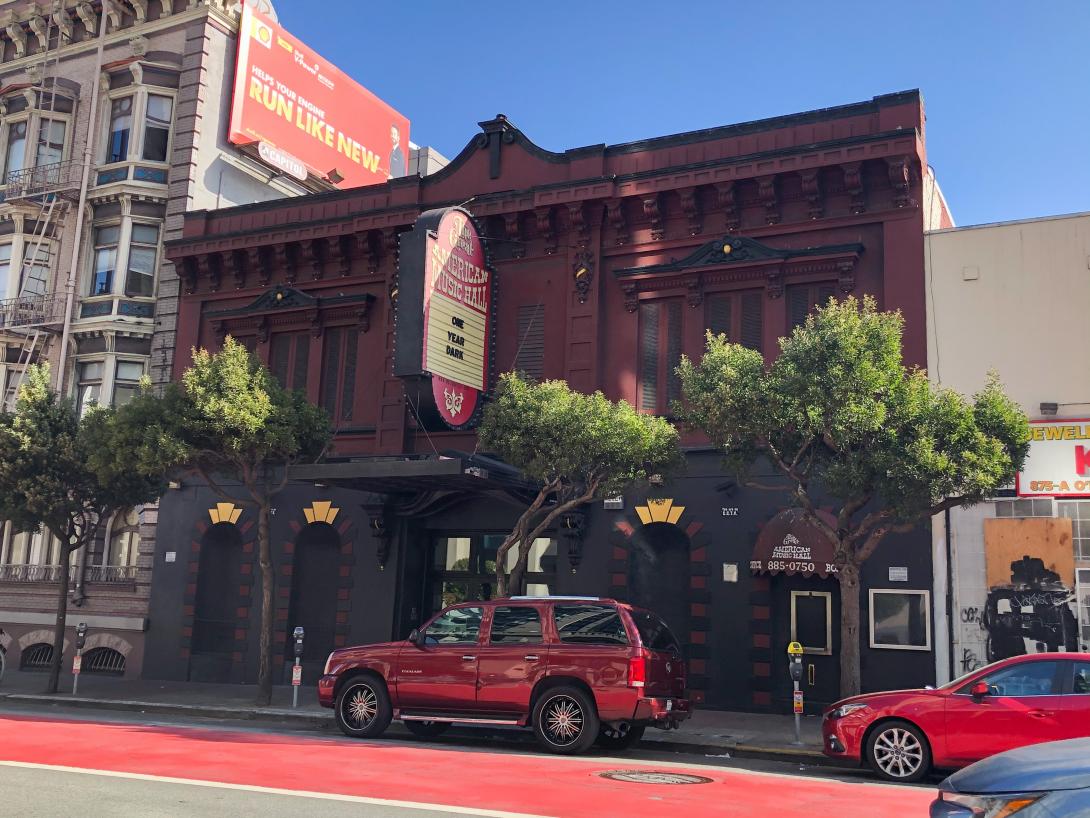 Great American Music Hall is located in an ornate building with a storied past. For over 110 years, the venue under several different names and owners has welcomed patrons of all ages with a sense of grandeur and wonder, embedded in the ornate decor and classical ceiling frescos. Long-time customers and newcomers alike feel at home in the 5,000-square-foot concert hall that symbolized renewal and optimism when it opened in 1907. Today, a world-class sound and lighting system, two full bars, a modern kitchen and a spacious oak dance floor help blend contemporary quality with turn-of-the-century finesse.
To learn more about this business view their Legacy Business Registry application .
Great American Music Hall
Ornate decor
859 O'Farrell St.
San Francisco CA 94109
Type
Bar / Entertainment Venue
Added to Registry
June 26, 2017
(415) 885-0750