Mariposa Hunters Point Yacht Club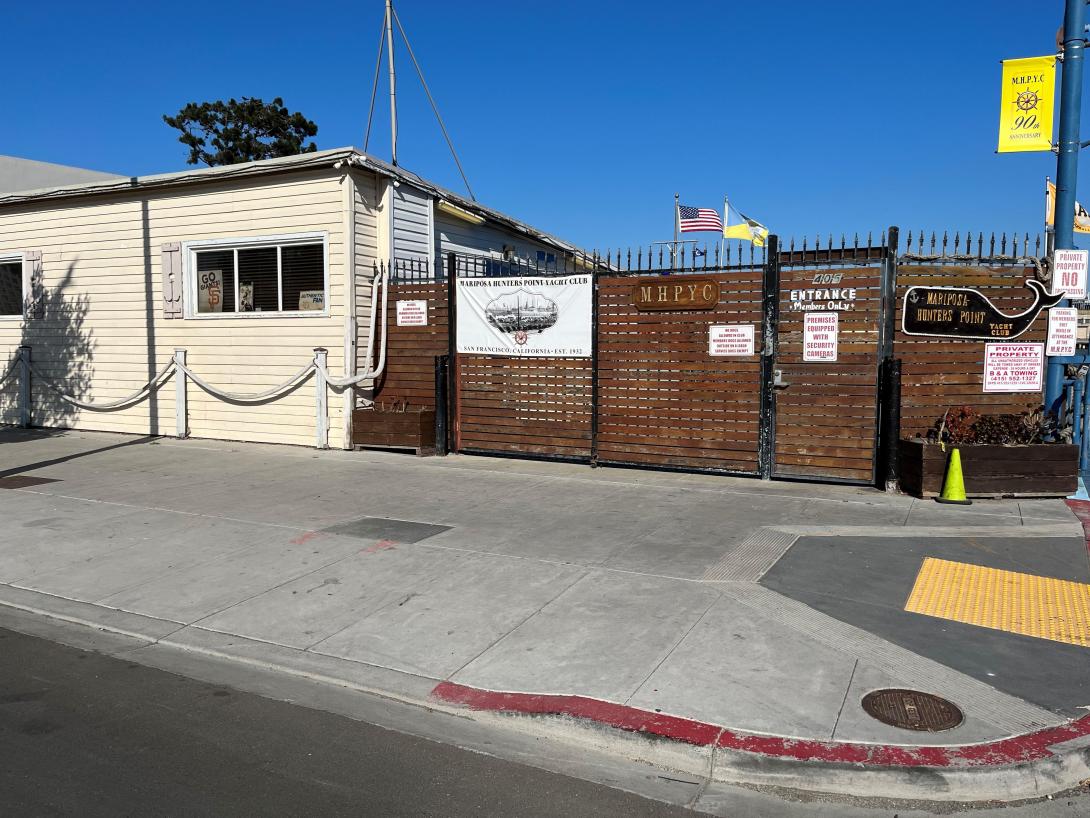 The Mariposa Hunters Point Yacht Club is a nonprofit membership club dedicated to sailing and service to the greater San Francisco Bay Area community. We sponsor recreational, educational, and charitable activities, and we are a member of the Pacific Inter-Club Yacht Association. Located on the San Francisco Bay between Oracle Park and the Chase Center close to the city's only public boat ramp, the Mariposa Hunters Point Yacht Club has on-site boating facilities, a patio, and a clubhouse with a full bar, kitchen, and ample seating for indoor and outdoor events in an atmospheric setting. Our beautifully maintained back gardens are a stand-out along the waterfront.
To learn more about this business view their Legacy Business Registry application .
Mariposa Hunters Point Yacht Club
Sailing, celebration, and service to our community
405 Terry A Francois Blvd.
San Francisco CA 94158
Established
October 10, 1974
Added to Registry
October 11, 2022
(415) 495-9344