Ruby's Clay Studio & Gallery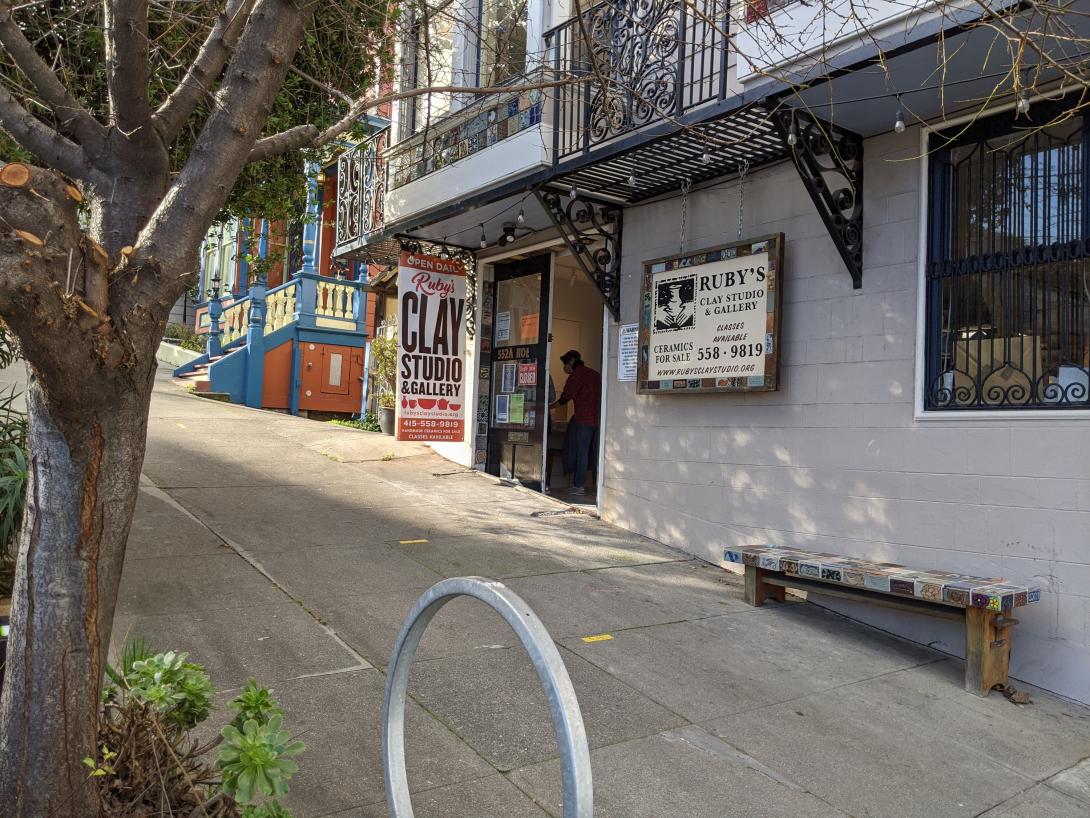 Ruby's Clay Studio is a nonprofit arts center whose objectives are to promote community appreciation of the ceramic arts and to encourage self-expression and technical and artistic development through exhibitions, classes, and the resources provided by a shared learning facility. This unique workshop has been in its present location at 552A Noe Street in the Castro since 1967.
To learn more about this business view their Legacy Business Registry application .
Ruby's Clay Studio & Gallery
Adult classes
552A Noe St.
San Francisco CA 94114
Added to Registry
August 22, 2016
(415) 558-9819