Tommaso's Ristorante Italiano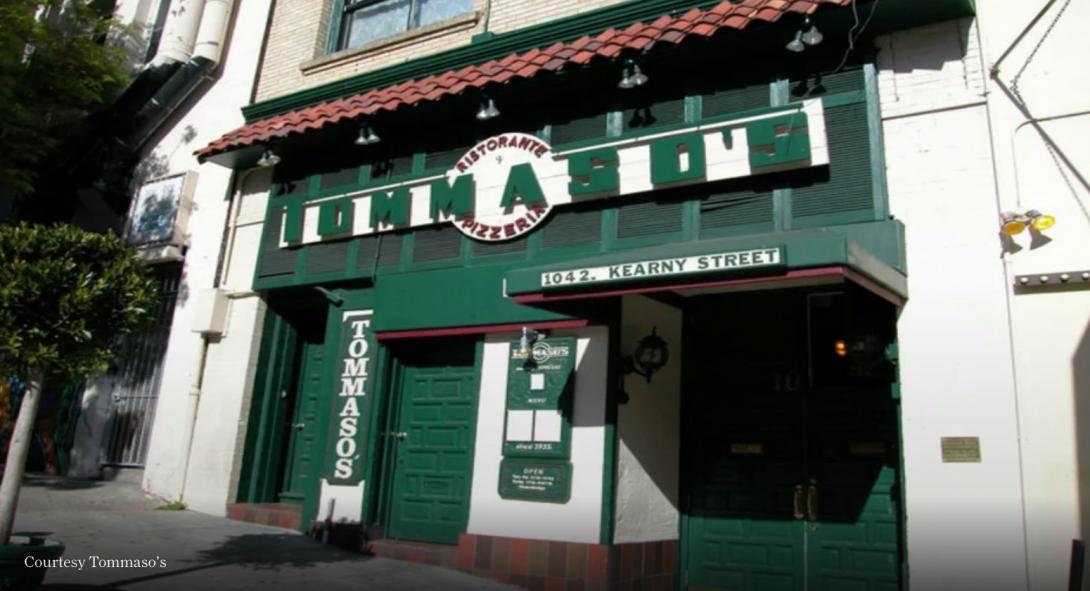 Tommaso's has been serving San Franciscans the finest Italian food full of fresh ingredients for over 80 years. We are an authentic landmark in North Beach, using a traditional brick oven for our no-nonsense pizza as well as other classic dishes. Family owned and operated, we pride ourselves on our great food and great service. It's like you're back in the Old Country!
To learn more about this business view their Legacy Business Registry application .
Tommaso's Ristorante Italiano
Wood fired pizza
1042 Kearny St.
San Francisco CA 94133
Added to Registry
November 27, 2017
(415) 398-9696